How To Begin
Please read this page and SUBMIT THE REQUEST FOR CCB (Church Community Builders) login access at bottom of page..
Step 1
After you have submitted the request for CCB access at the bottom of this page, your login will be created and you will receive an email from Aspen Grove Network within one business day with a link allowing you to sign into CCB.
This will bring you to the the below screen.

Step 2
Once you are logged in to Church Community Builder, you can go to the "Give" tab at the top of your home page to make a contribution. Please note: the online financial gift will be directed towards the campus which is listed at the top of the page in CCB. If you desire to change the campus for the donation, click on "Switch Campus" and select the appropriate one for the donation.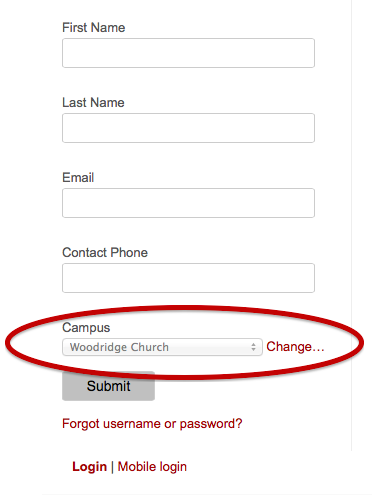 Step 3
You may choose to give a one-time gift or set up a repeating gift, and also choose to give through your checking account or bank/credit card. (The checking account option incurs the smallest processing fee for the church.) Follow the steps on the next page to finish your contribution.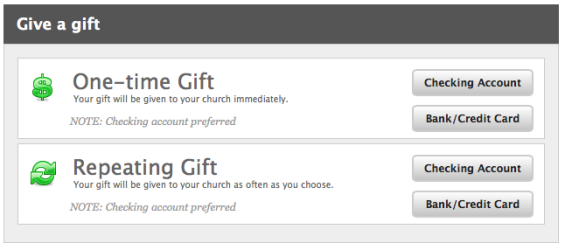 BEGIN
CLICK HERE TO REQUEST ACCESS TO CCB
Thank you for your financial gift to the Aspen Grove Network!