Overseers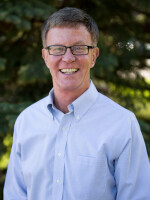 Paul Johnson
Senior Pastor
E-Mail:

I am Paul Johnson, the Senior Pastor. I have the privilege of working with our talented and committed staff to see all Woodridge attenders growing to know and follow Jesus. I love to teach and lead and serve. I am in the ministry because I love God and people. I enjoy tennis, exercising - salmon is my very favorite food. I have an amazing wife who is a partner in every way. We have two sons, a daughter and seven grandchildren that add so much to our lives.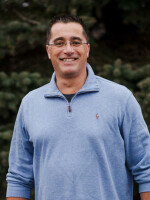 My family has been a part of the Aspen Grove network for over 10 years, beginning at Woodridge and a part of The Highlands Church in Delano since its inception. Originally from the east coast, Rich moved to the Twin Cities nearly 26 years ago. This experience was instrumental to his life as he meet his wife Jenny and gave his life to Christ. Delano has been home for 20 years for them and their 2 children - Tyler age 21 and Lauren age 15. I am employed as a Business Unit President with Taylor Corporation. It has been a blessing to see God work through Crow River Church and the difference it is making in the Delano/Rockford area. I have a heart for men's ministry and connecting men to serve in the community. I look forward to serving the Aspen Grove Network.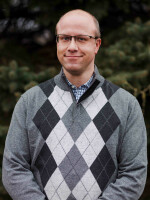 Brent grew up in the west metro, and was blessed to have been raised in a home where God was loved and honored. He is happy to continue the heritage of active involvement in the local church, currently at The Highlands Church in Delano. Brent enjoys equipping God's people for ministry, particularly in the areas of prayer, discipleship, and apologetics. Brent lives in Rockford with his wife Becky, their kids Katherine and David, and their mini schnauzer Winston. During his free time, when not at one of his kids' sporting events, Brent enjoys conversing over a cup of strong coffee.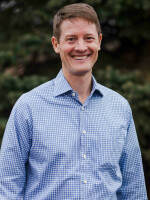 My wife Angie and I have been attending Woodridge for nearly a decade and we are blessed with two children, Meghan and Andrew. After graduating from Orono High School, I attended the Air Force Academy and then served on active duty for five years in FL and AZ. During that time the Lord led us to some incredibly supportive faith communities. I continue to serve in the Air Force Reserves and also volunteer as a Trustee on the Converge Worldwide pension fund. In my civilian employment, I work for a boutique investment management firm in Minneapolis. I appreciate the opportunity to serve the Aspen Grove Network.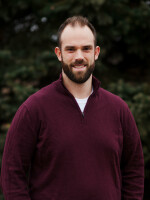 I began attending Mercy Hill with my wife, Katie, in early 2017. I love the relationship focused culture and am thankful for the people that Mercy Hill has brought into the life of my family. I graduated from Bethel University and work in corporate finance. Katie and I have 2 young children and live in St. Louis Park. In my free time I love to read, golf and launch model rockets.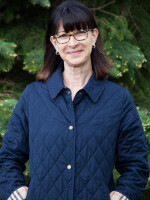 Michelle King is a Bethel Seminary graduate and has been pastoring her Wednesday evening women's Bible study since 2006. She formerly served as an Overseer at Woodridge. She operated a nonprofit, and has served on nonprofit boards for the last ten years. She has been married to Todd, and they have two adult, married daughters. Michelle is an avid equestrian in the discipline of dressage.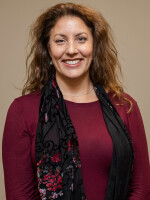 Becky Hunter and her family live in Minnetonka. She is mom to three boys and joyfully married to Evan for the past 25 years. Evan and Becky returned to Minnesota four years ago and have been a part of Mercy Hill and the Aspen Grove community since January 2018. Becky has an educational background in elementary education and professional experience in leadership development and spiritual formation. She loves to spend time outdoors gardening, exploring and adventuring with her family.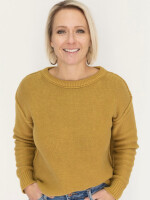 Miranda Brouwer has been an attender at The Highlands for 11 years. She resides in Delano with her husband of 15yrs and 3 adventurous kids. She and her husband enjoy being actively involved with the youth ministry at The Highlands, and she is a member of the Interiors Team for the new church build. Miranda has a degree in Interior Design which led to starting her own company in 2009. She loves to travel, spend time with her family, running and being outdoors.