Pastoral Staff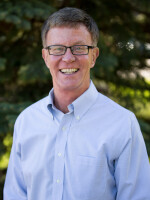 Paul Johnson
Senior Pastor
E-Mail:

I am Paul Johnson, the Senior Pastor. I have the privilege of working with our talented and committed staff to see all Woodridge attenders growing to know and follow Jesus. I love to teach and lead and serve. I am in the ministry because I love God and people. I enjoy tennis, exercising - salmon is my very favorite food. I have an amazing wife who is a partner in every way. We have two sons, a daughter and five grandchildren that add so much to our lives.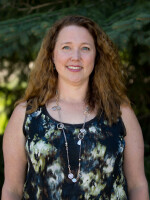 Annette Jackson
Associate Pastor
E-Mail:

Pastor Annette Jackson attended Crown College where she received her degree in Pastoral Ministry & Psychology. In 1995 she accepted an intern position with Woodridge Church. Since then she has fulfilled a number of positions within Woodridge and currently serves as the Associate Pastor of Woodridge Church as well as the HR director for Aspen Grove Network. She lives in Plymouth with her husband David and kids Corrina & Brandon.
I am the Family Ministry Pastor at Woodridge Church. I get the opportunity to work with the teams that serve birth though high school age children and students. We work with kids and families because we believe every kid and student is created in the image of God. I believe children, students and families being involved in the church is so important not only to God's kingdom but also to a healthy family life. I'm married to my beautiful wife, Lisa, and I'm very thankful to have her as a partner in ministry!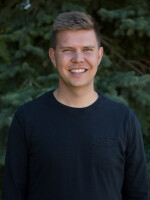 Drew Johnson
High School Pastor
E-Mail:

I am the High School Pastor. I live in Wayzata with my wife Lauren and our kids Eleanor and Eli. My favorite part of the Bible is in John 10 when Jesus tells us that he came so that we could have full life. I love this growing and changing community called Woodridge and it is one of the great joys of my life that I get to work here.
Operations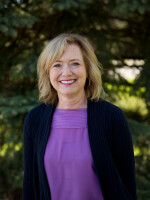 Jana Haugen
Director of Operations
E-Mail:

I am the Director of Operations here at Woodridge. My role is to provide leadership and direction to the Administrative, Communications, Events, Facilities and Food Services staff and volunteers. I also works closely with the Director of Finance to oversee financial contributions. Ministry aspects of my role include mentoring and leading the Stepping In Bible Studies for Women here at Woodridge. I love seeing others come to know and follow Jesus, experiencing His love and forgiveness.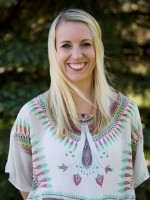 Greta Menozzi
Director of Finance
E-Mail:

As the Director of Finance, I oversee anything related to finances for the Aspen Grove Network including giving, financial statements, disbursements and more. I love God more than anything and am passionate about connecting people to his love. My favorite verse is Matthew 6:33. I am blessed with an amazing husband Bill and two wonderful children Thomas and Lauren. Please reach out to me as I would love to meet you!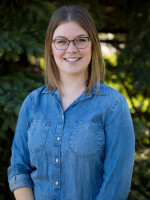 Amy Fall
Office Administrator
E-Mail:

I am one of the administrators here at Woodridge. My work largely consists of doing graphic design and accounts payable, both of which I love. I have a huge passion for all things coffee, piano, and photography. Most Sundays you will find me upstairs running the lights and slides for the services. I am married to Jordan and we have one daughter named Leora.
Ray Kosciolek
Building & Grounds
E-Mail:

I keep the Building & Property looking great, I am a Christ follower because it is the truth and the only way to get to my Father in Heaven. I have been involved in the ministry of Church maintenance since 1997. I have been married to my beautiful wife Debi since 1981, we have two adult boys and two lovely grandchildren.
Family Ministry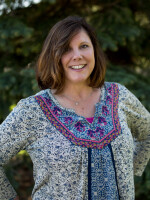 I'm the Director of the Early Childhood Ministry. I develop and manage the Sunday morning programming for children ages birth through Pre-K. On any given day you might find me working on curriculum, training volunteers, soothing a crying baby, or leading a discipleship group. I wear many hats on Sunday mornings. My husband Andrew and I are the parents of three sons, Jake, Zach, and Luke.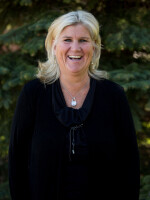 Joni Heinsch
Elementary Director
E-Mail:

My name is Joni Heinsch and I am the Director of Treasureland. One of the greatest joys about leading children and small group leaders in Treasureland is the opportunity to lead them to Christ. Nothing is of greater value than knowing one of God's precious treasures will spend eternity in Heaven with Him. I have four Grandchildren that I adore! I enjoy spending time with my husband of 32 years motorcycling or playing softball.
Greg Broom
Middle School Director
E-Mail:

Hi my name is Greg Broom, I am the 56ers Director and Early Childhood Administrator. It is my greatest hope students learn about the love and grace of Jesus and that they can call Woodridge Church a second home. I graduated from Westmont College in California where I studied communications and rhetoric. I am on a quest to find the greatest fish tacos in Minnesota.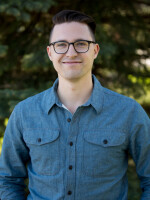 Austin Holmes
Student Ministries Director
E-Mail:

As a Ministry Associate at Woodridge church, it is my passion to see the love of God shape people into disciples of Christ! Matthew 16:25 inspires me daily in my desire for God's Kingdom to come in the lives and rhythms of kids, students, and adults in our community. I live in Wayzata with my beautiful wife Lea Holmes. I love making music and a good cup of coffee.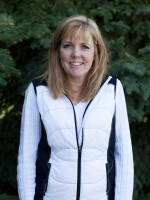 Jenny Rizzardi
Children's Ministry Associate
E-Mail:

I assist the Director of Treasureland. I grew up as a missionary kid and ever since have always had the hearts, souls and minds of kids as a passion of mine. In some way, I have worked with children in church for almost 30 years. I do believe that Jesus holds a very special place in His heart for children. I have a wonderful family; married to Rich Rizzardi and two great kids, Tyler and Lauren.
Lisa Youngstrand
Director of Treasureclub
E-Mail:

I am the Director of Treasureclub and have the privilege to work with elementary students. I love the opportunity to see faith through the eyes of a child as well as see them learn the love that God has for them. On the weekends, I enjoy running and biking around the Minneapolis lakes and reading books of all kinds. My husband Matt and I have a daughter named Avaley that inspires us to invest in the next generation.
Worship Arts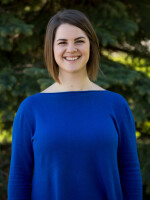 Lea Holmes
Worship Leader || Student Ministries Director
E-Mail:

It is am absolute honor to be a worship leader here at Woodridge Church, and to serve as a part of the student ministry team. It is my greatest passion to point people towards God's heart and watch as they are transformed by Love. I live in Wayzata with my husband, Austin, where we try to fit as many students into our apartment for game nights as possible. I love the beauty and adventure of this life of following Jesus.