Pastoral Staff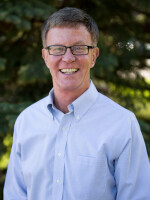 Paul Johnson
Senior Pastor
E-Mail:

I am Paul Johnson, the Senior Pastor. I have the privilege of working with our talented and committed staff to see all Woodridge attenders growing to know and follow Jesus. I love to teach and lead and serve. I am in the ministry because I love God and people. I enjoy tennis, exercising - salmon is my very favorite food. I have an amazing wife who is a partner in every way. We have two sons, a daughter and seven grandchildren that add so much to our lives.
Annette Jackson
Associate Pastor
E-Mail:

Pastor Annette Jackson attended Crown College where she received her degree in Pastoral Ministry & Psychology. In 1995 she accepted an intern position with Woodridge Church. Since then she has fulfilled a number of positions within Woodridge and currently serves as the Associate Pastor of Woodridge Church as well as the HR director for Aspen Grove Network. She lives in Plymouth with her husband David and kids Corrina & Brandon.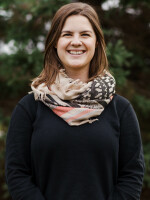 Lea Holmes
Worship Pastor
E-Mail:

I love to cultivate spaces where people can encounter God. I really believe that we are changed by the peace, power, rest, joy, and love found in His presence. Whether I'm leading from the stage or in the quiet of my home, I hold authenticity among my highest values in life. Two of my happy places are creating in the kitchen, or wandering in the woods with my husband, Austin.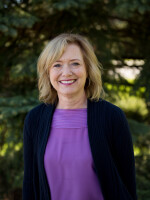 Jana Haugen
Administrative Pastor
E-Mail:

As Administrative Pastor here at Woodridge, I work to foster the vision and values of our church network ensuring an infrastructure is in place to support our various ministries effectively. It is a joy helping people take the next step in their faith walk, grow in their relationship with Jesus and connect with one another. One of my other roles is leading Women's Ministry here at Woodridge.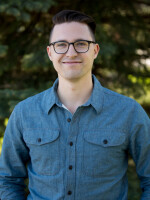 Austin Holmes
High School Pastor
E-Mail:

As the High School Pastor at Woodridge Church, it is my passion to see the love of God shape people into disciples of Christ! Matthew 16:25 inspires me daily in my desire for God's Kingdom to come in the lives and rhythms of kids, students, and adults in our community. I live in Minneapolis with my beautiful wife Lea Holmes. I love making music and a good cup of coffee.
Operations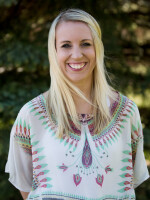 Greta Menozzi
Director of Finance
E-Mail:

As the Director of Finance, I oversee anything related to finances for the Aspen Grove Network including giving, financial statements, disbursements and more. I love God more than anything and am passionate about connecting people to his love. My favorite verse is Matthew 6:33. I am blessed with an amazing husband Bill and two wonderful children Thomas and Lauren. Please reach out to me as I would love to meet you!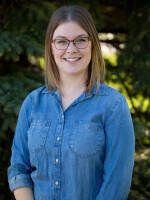 Amy Fall
Office Administrator
E-Mail:

I am the administrator here at Woodridge. I love the community I get to be with and the work I get to do: creating the weekend programs, graphics and handouts, the account payables, and so much more. I live in Saint Bonifacius with my husband Jordan and our daughter Leora. I really enjoy drinking coffee with people, playing and teaching piano, and photography.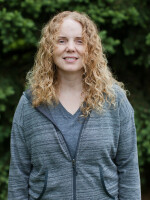 Jodi Quam-Johnson
Food Service Manager
E-Mail:

As a missionary kid, I grew up surrounded by ministry. The church has always felt like home - especially since we were almost always the last family to leave every Sunday. Now my husband, Dean, and kids, Johanna and Kip, get the same experience! I look forward to helping create a fun and loving church environment - one that they won't mind being the last to leave!
Family Ministry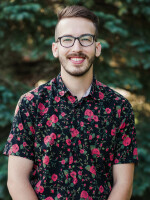 Steven Sayles
Early Childhood Director
E-Mail:

My name is Steven Sayles. I am the Early Childhood Director here at Woodridge For those who don't know me, I grew up in a little town about 30 minutes west of Milwaukee, WI. I came to Minnesota to study Pastoral Ministry at the University of Northwestern - St. Paul, where I also received my Master of Divinity. A few of my passions include reading, running, coffee and music.I also have the privilege of working alongside Pastor Austin as the Student Ministries Worship Leader. I enjoy writing and producing music, going on runs and drinking coffee!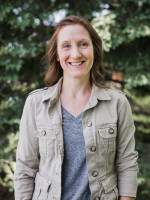 Summer Hommerding
Early Childhood Lead
E-Mail:

My name is Summer Hommerding and I am excited to be serving Woodridge as the Early Childhood Lead. I was introduced to Woodridge through the Moms In Step ministry, which I have been a part of for seven years now. The connections I have made and the spiritual growth I've discovered have been life-changing! I am grateful for the opportunity to play a role in Woodridge's mission and to bring Jesus into the hearts of young children. My husband, Jaime, and I live in Minnetonka with our four children, Winston, Scarlett, Edmund, and Harvey.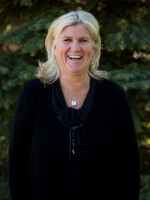 Joni Heinsch
Elementary Director
E-Mail:

My name is Joni Heinsch and I am the Director of Treasureland. One of the greatest joys about leading children and small group leaders in Treasureland is the opportunity to lead them to Christ. Nothing is of greater value than knowing one of God's precious treasures will spend eternity in Heaven with Him. I have four Grandchildren that I adore! I enjoy spending time with my husband of 32 years motorcycling or playing softball.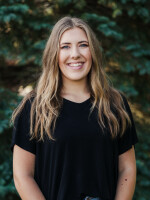 Lydia Rudolph
Elementary Associate
E-Mail:

Hi! My name is Lydia and I am the Elementary Ministry Associate for TreasureLand here at Woodridge Church. I began attending Woodridge in 2017 as an intern from Kairos Discipleship School and am so thankful to have quickly found the most loving community I have ever known. Some things that excite me most are children's creativity and them coming to understand their value found in Jesus' love. I enjoy outdoor adventures, calligraphy/art, and quality time with friends and family.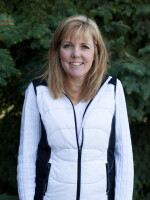 Jenny Rizzardi
Children's Ministry Associate
E-Mail:

I assist the Director of Treasureland. I grew up as a missionary kid and ever since have always had the hearts, souls and minds of kids as a passion of mine. In some way, I have worked with children in church for almost 30 years. I do believe that Jesus holds a very special place in His heart for children. I have a wonderful family; married to Rich Rizzardi and two great kids, Tyler and Lauren.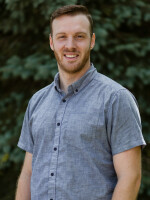 Jared Kingry
Middle School Director
E-Mail:

I have been led to walk alongside and love the upcoming generations of middle school aged kids and to encourage a faith of personal relationship with Jesus. My hope is to promote a community that loves well. I live in Hopkins with my wife Natalie, our little girl Junia, and our dog August. I enjoy adventuring in the outdoors, shooting photos, and playing board games with a group of friends.
Worship Ministry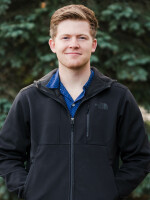 Ben Howe
Music Director
E-Mail:

My name is Ben, and I have the privilege of being the music director at Woodridge. I love being able to help cultivate our musical worship and to help our congregation experience and know God through music. I live in Rockford and love creating and producing new songs, studying new languages, and flying around in my paramotor.