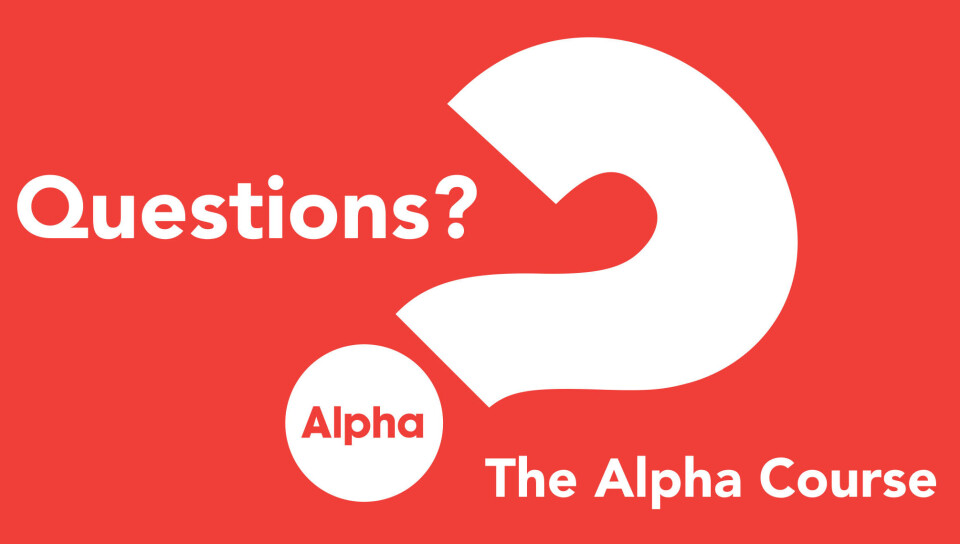 Every Tuesday, from 09/14/2021 to 11/23/2021, 6:00 PM - 8:30 PM
You're invited to explore life's big questions!
Alpha is a place to explore the Christian faith. Each session includes a time to connect with others over dinner, watch a video on an element of the Christian faith, and then a chance for each person to share their own questions and perspectives with the group. No question is too simple or too hostile.
Who is Alpha for?

Our guests range from atheists to those born and raised as Lutherans or Catholics or "other" to evangelicals. Alpha is a safe place for everyone to learn, share their thoughts and ask tough questions.
What's it about?
Alpha is a video series by Nick Gumbel - a world class teacher who can also keep you laughing. Each of the 10 weekly lessons looks at a topic such as "Who is Jesus", "Why did Jesus die", "How and why should I read the Bible", "How and why do I pray" and "Does God heal today?"
When
1. Preview Dinner - Tuesday September 14, 6-7:30pm. Have dinner, watch a sample video and decide whether to continue with the course. No cost. No pressure.
2. The Course - Tuesdays September 21-November 23, 6-8:30pm, 10 weekly sessions with dinner! No cost.
Where
The Weestrand home at 525 Orchard Park Rd, Orono
Sign up
Call or email Randy at 612-590-5366 or or click the link below.