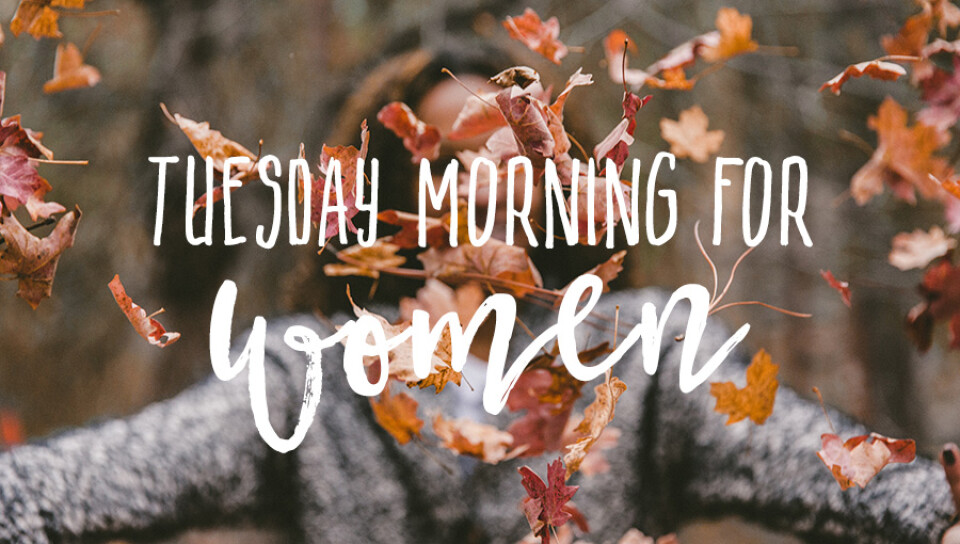 Every Tuesday, from 09/22/2020 to 11/10/2020, 9:30 AM - 11:00 AM
MORNING STUDIES
---
Tuesdays || Beginning September 22 || 9:30-11am
Childcare Provided || Eight week sessions
GET OUT OF YOUR HEAD
Facilitator: Jana Haugen
A study by Jennie Allen. Freedom comes when we refuse to be victims to our thoughts and realize we have been equipped with power from God to win the war of our minds. A study in Philippians. 8 week session. Register HERE.
HEBREWS - NEARNESS OF KING JESUS
Facilitator: Megan Cannistraci
A study by Lisa Harper. Jesus is our accessible King. He is not a faraway God, but an up-close Redeemer. Hebrews helps women make the connection between God the Father, God the Son, and reminds us that Jesus is supreme, but He is also loving to no end. Register HERE.
THE ARMOR OF GOD
Facilitator: Michele Hawkins
The enemy always fails miserably when he meets a woman dressed for the occasion. The Armor Of God, more than merely a biblical description of the believer's inventory, is an action plan for putting it on and securing victory. A study by Priscilla Shirer. Register HERE.