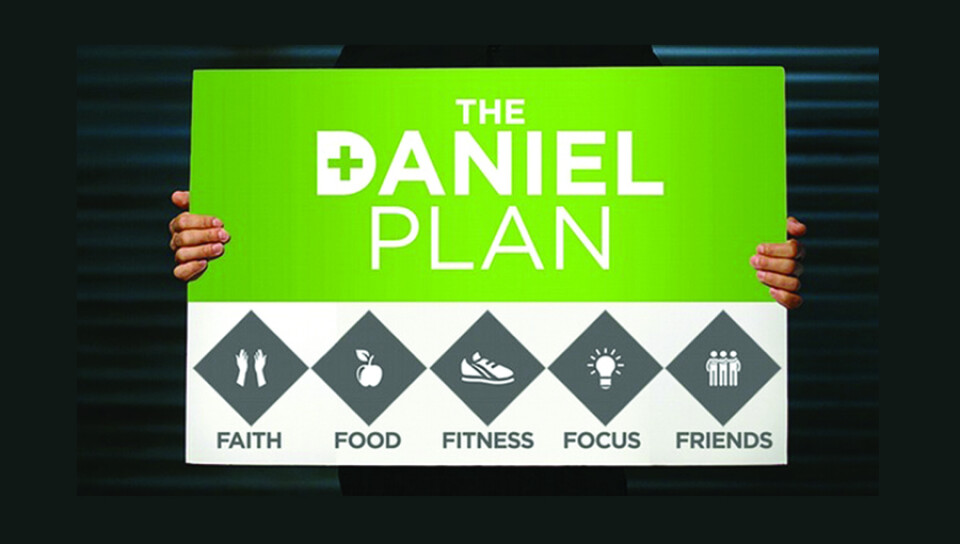 Every Sunday, from 01/20/2019 to 02/24/2019, 10:30 AM - 11:30 AM
THE DANIEL PLAN: Faith, Food, Fitness, Focus, Friends
10:30AM || The Commons || January 20
Facilitator: Cindy Loosbrock
A six-session video-based, small group study is centered on five essentials that will launch your journey to health. With support from medical and fitness experts, The Daniel Plan guides participants through each area of wellness. God designed your body to be healthy and he provided everything you need to thrive and live an abundant life.
This small group study is a vital component of The Daniel Plan because it emphasizes the powerful community component of the program.
Cost is $8 for the workbook. Register HERE.
Contact with any questions.