Music lessons are provided by qualified instructors who are a part of the music family at Woodridge. To schedule or inquire about lessons - even for an instrument we currently don't have an instructor for - please click HERE
Our current family of music instructors here at Woodridge:
Music Instructors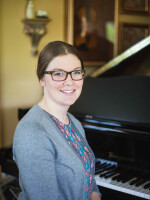 Amy Fall
Piano Instructor
E-Mail:

Amy is on staff at Woodridge Church as the administrator. She has been playing piano for over 18 years and has been teaching private lessons for over 10 years. She studied Music and Piano Performance under Richard Perkins and Joyce Jensen at Anoka Ramsey Community College for two years. As an experienced piano teacher, Amy brings to her students a variety of styles and techniques. She loves to be creative and design the lesson to suit each students needs while teaching them to be proficient in sight reading, technique and strength, and theory. Amy also loves to do photography and is married to her husband, Jordan, and has a daughter, Leora.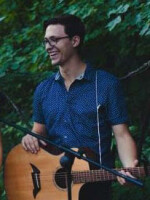 Austin Holmes
Guitar Instructor
E-Mail:

Austin works at Woodridge Church in Student Ministries. He has the privilege of being the worship leader for Student Ministries and the Student Band leader. He has been playing guitar for 8 years and has gained much of his experience by playing with local musicians and leading worship in various churches and Bible Camps throughout the Midwest. Austin offers both electric and acoustic guitar lessons. He has a deep passion to see students and adults grow and flourish in the arts and their freedom to express themselves through music. For this reason, lessons with Austin are always uniquely shaped by student's interests and goals in music. Lessons with Austin are defined by an environment of encouragement so that his guitar students feel equipped for growth and inspired to achieve.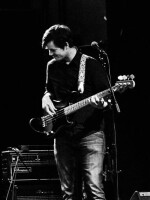 Cooper Doten
Bass Instructor
E-Mail:

Cooper Doten is Minneapolis centered electric and upright bass player. He has played with many notable acts that range from jazz to classical to rock. Some acts include The Jason Harms Quartet, CCM Artist Natalie Cromwell, Jessica Manning, Candid Kid and many more. He has studied under local bassist Bruce Balgaard (Sara Renner, Robert Robinson) for 2 years and later studied under some of Minneapolis' finest bass players: Ian Allison (Jeremy Messersmith, Eric Hutchinson), Jeff Bailey (Head of bass department McNally Smith) and Erik Fratzke (Happy Apple). In 2014 he graduated from Bethel University with a Bachelor of Arts in Music with an emphasis in Classical Double Bass. Cooper believes in integrating many different approaches to help the student learn the most effective way for them and push them to explore their own voice.