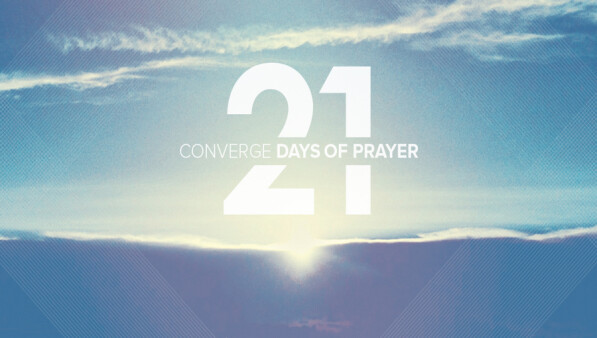 January 7 - January 28
A printed copy of the 21 Days of Prayer prayer guide will be available at our information desk or you can utilize the below resources from Converge to access the Prayer Guide:
This Prayer Guide has valuable information regarding prayer and fasting and guides you through each of the 21 days with opportunity to journal also.
As a church we are setting aside January 17th as a church wide Day of Prayer. Please join in as we commit to covering this entire day in prayer as a body of believers! Please click HERE to commit to one or many of the fifteen minute segments. PLEASE CHOOSE ONE OR MORE SEGMENTS IN MORNING, AFTERNOON AND / OR EVENING. We will also incorporate times of prayer during our Wednesday night programming for the students to be a part of.
We want to celebrate all God is doing through 21 Days of Prayer. Tell us about the work God did in your life!