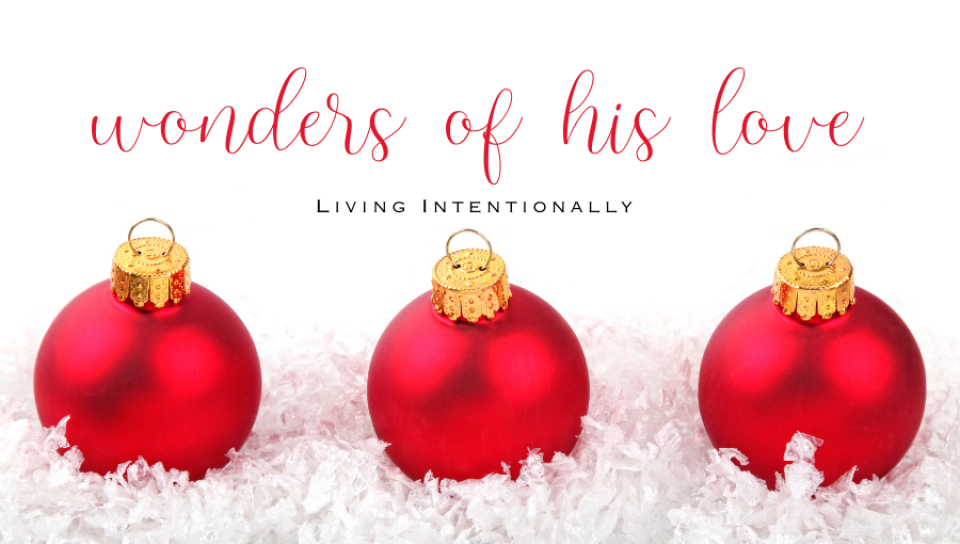 Tuesday, December 12, 2023, 6:30 PM - 8:30 PM
LIVING INTENTIONALLY
December 12 || 6:30-8:30PM
The Wonder of His Love Christmas Event
Speaker: Chantel Zielke
Take time out of your busy life to be inspired by someone's story and go home refreshed and uplifted.
Living intentionally means purposefully pursuing the life God has called us to live. Come and hear stories from other women who are learning to be purposeful and deliberate in their pursuit of God, through the ups and downs of life. You'll walk away encouraged and full of hope in your God and His good hand over your life! A sit down dinner prepared by Chef Rassy will be served at 6:30PM, followed by our speaker portion of the evening in our main auditorium.​
Come and hear Chantel's story of the Wonder of His Love.
Chantel Zielke is the Elementary Director at Mercy Hill. Her and her husband Brad live in Hopkins just down the street from the church with four busy children. Hudson (12), Brekken (11), Clara (9) and Luther (6). You can find us at swim meets, hockey arenas, soccer and baseball fields most days. Chantel is also a teaching leader at the Edina BSF class for the past 4 years. She has served in leadership and been part of BSF for 15 years. Teaching, studying, and discussing God's word is her greatest passion next to cheering on her husband and kids. Registration closes at 1pm, December 10th.