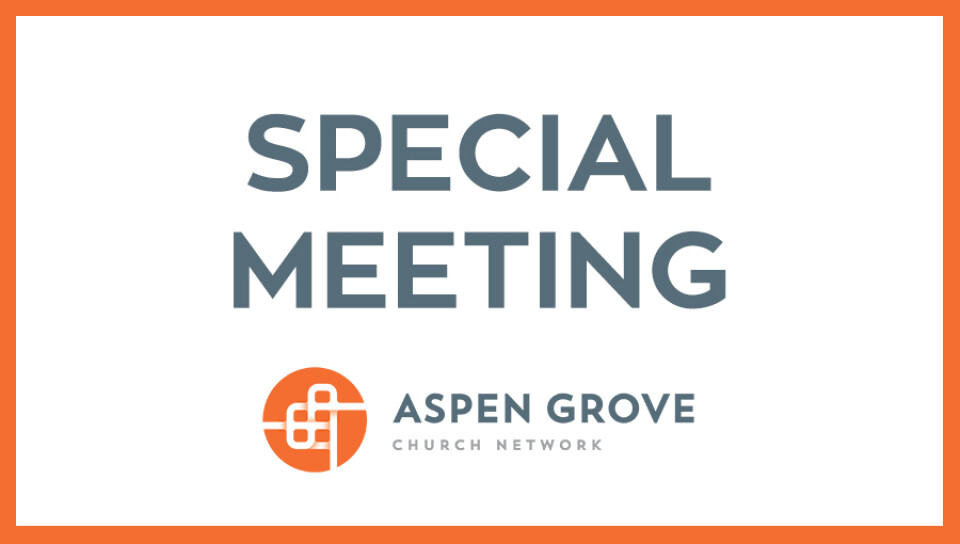 Wednesday, May 31, 2023, 6:30 PM
On Wednesday, May 31st at 6:30pm all Members are encouraged to come and vote on the important decisions about succession planning. Every Aspen Grove attender is encouraged to come.
If the votes are affirmative we will have a celebration prayer time followed by refreshments (ice cream treats). Children are welcome to come. There will be preschool childcare available. The meeting and prayer time should be about 30 minutes.
If you have questions or want to make comments please come between 5:30-6:15pm for a meeting with Overseers by the Woodridge fireplace.
God is at work in Aspen Grove! Please pray, come out on May 31st to experience this historic day!